The first Czech rider to conquer a cobbled Classics talked of his finest season since turning pro and the expectations he has for the last big appointments of the year.
I am really looking forward to the BinckBank Tour this year, as I always do. It is one of the stage races that has a setup that I can win, like I already did in 2013 (when it was called the Eneco Tour), when I took two victories. I also had the biggest crash of my career there too, so there are a lot of differing memories for me. Last year I rode it again and came third three times, which for me was good as it was challenging, and I am sure it will be this year with stages that should finish in a sprint, but also a short time trial and two really challenging stages. There are other riders that are able to win this race, because on paper it suits a good mix of riders.
As I said, my memories from the race are up and down, and as well as winning the race I had my biggest crash there, in Ardooie. The crash was during a bunch sprint and when we raced in the same place last year and we were about to sprint, I thought to myself 'oh no, don't crash!'. But I managed to overcome this and ended up taking third, which was really nice because every time you come to a place that you have crashed previously you feel like it will happen again. It is a strange feeling that I can't really explain, and no doubt that every time I pass there, I will think about it, because it was also where I crashed in a cyclo-cross race, a few years back. The worst part of that was it happened just two days before my wedding!
The race is coming at a good time for me. The year has been successful for me so far, with the victories at Omloop and E3 and the queen stage at the Volta ao Algarve, which has been a challenge for me for a couple of years, and I was finally happy to finish it off. I was also really happy that I could help Julian at Strade Bianche and Milano-Sanremo, and Phil in Paris-Roubaix, as well as getting a top 10 myself at the latter.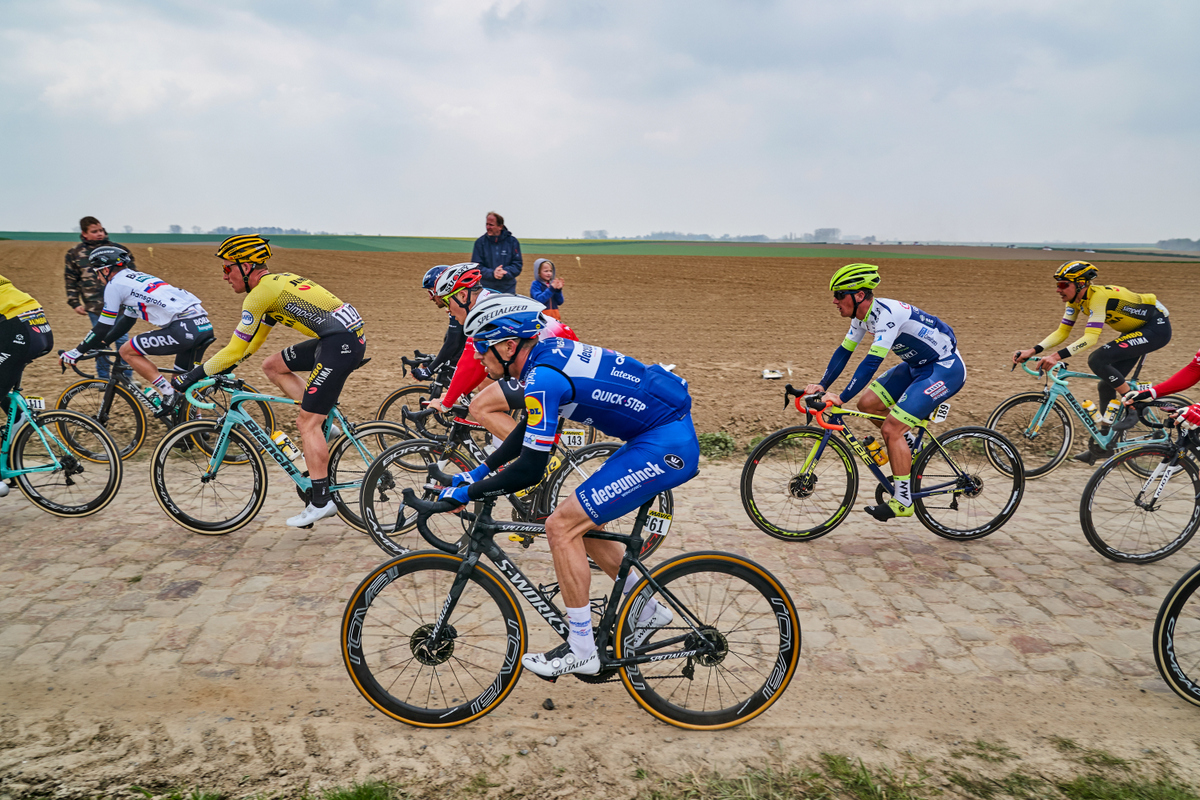 The one part that was really disappointing was the Ronde van Vlaanderen, where I was sick the day before and I couldn't do what I know I can to get a result, but it happens. Afterwards I did California and Dauphiné, before a really nice training camp at altitude in Livigno. I started racing again in London, which was a really great way to come back after such a long time, and now I am looking forward to racing the BinckBank Tour followed by the Vuelta a España – where I'm returning after three years – as part of my build-up to the World Championships in Yorkshire. I think my shape is getting better week by week and I think I will be ready to race with the best riders there.
This season I have also extended my contract with the team, which was really good news for me. I have been with Deceuninck – Quick-Step for eight years and when the new deal expires it will be ten years, which is a long time. The guys really have become part of my family as I spend so much time on the road with them, which was a big part of why I wanted to stay – I don't want to leave these guys, who are always working so hard for us and have become friends and going somewhere else would have been really difficult for me.
On the sporting side I was really happy to prove that I can still win races, which it was really important for me to prove to the team. In the year that a contract is due for renewal there is always a lot to think about, but when I put on paper all the pluses and minuses, I knew how happy I would be to stay with the team.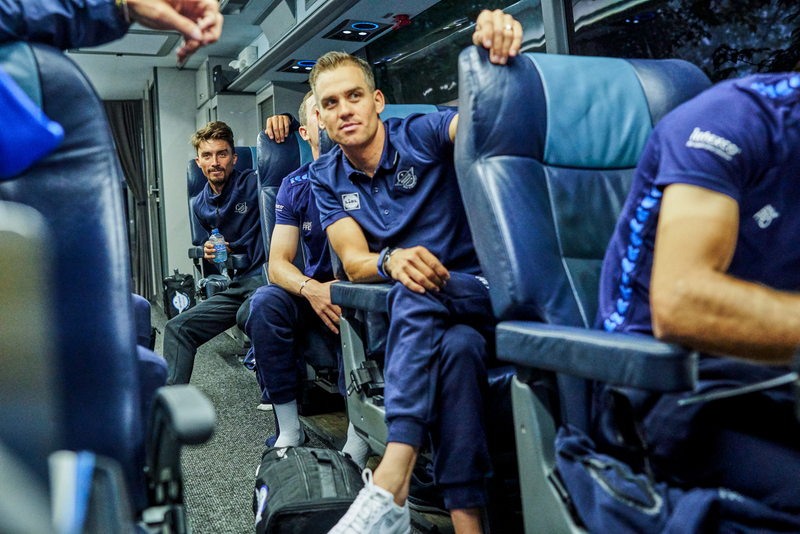 I was late to road racing, having started at 25 or 26, after racing so much cyclo-cross, so I feel that I can still carry on for four or five years more. I really love cycling and training, and until I feel like I don't want to train, make the efforts and do the travelling, I don't want to think about finishing. I have a few things in my mind about what I might do next, like working with my bike rental company in Mallorca and I have a small bed and breakfast in the Czech Republic, so I have a job to take up directly the day after I retire, which I want as I really hate being bored. But for now, I think I want to carry on cycling for some more years.
The end of the season is coming and I think everyone looks forward to a break. But before the end of this year I have some work to do at the BinckBank Tour, the Vuelta – where six years ago I took my first ever Grand Tour stage win – and the Worlds, so for now it's back to racing!
Photo credit: ©Sigfrid Eggers