'Damn', said a little voice inside my head when I looked at the Gent-Wevelgem result. When I saw who I beat in the sprint, it started to annoy me a little: Freire, Sagan, Bennati.. All of them were in the first group during Milano-Sanremo. If I had passed well on the Poggio, what would have happened..
From the start of the season my ambition was: 'I will be glad if I can ride this spring season without troubles'. When it's time, and you win the E3 Prijs and Gent-Wevelgem, you can say your spring season is a success. But now I'm here, with this condition, and I dream of more. That's similar to other top sports. It would be weird if I would say: Oh, the Ronde, it doesn't matter to me.
There is one advantage about the wins: you are more relaxed. Everybody can name me as the big favourite, I'm calm inside. And that makes you race better. Take Gent-Wevelgem for example. It's one big stressful race. Pushing, braking, crashing, accelerating, slowing down etc. 'How's it going' asked Dries Devenyns in the finale. 'I have a lot of stress' was my answer. But the closer we got to the line, the calmer I got. I didn't feel any pressure anymore. After the sprint in the E3 Prijs, I had a lot of confidence and things didn't have to happen. I let things go, took less risks and drove pure on instinct. And the weirdest thing is: everything seems to work. You do everything perfectly and winning becomes a lot easier.
Is it a guarantee for the Ronde? No, off course not. But I have no worries during this week. I prefer to be alone in the final days before the race. They have to leave me alone. I'm not a nervous guy, but in this week I'm a little different then I normally am. More quiet and aimed at myself in my cocoon. They know that around my house. At the moment Lore and I are living at my parents' place, because they are renovating our kitchen. Not common when you are 31, but mom and dad feel perfectly when they can talk or have to be silent. I think they know me better than I know myself
And the renovation? I pass it during training once a while saying hello to the guys. Everything is just working out fine. And when there is a problem, they won't call me. The next 2 weeks they will call the construction manager: my Lore.
This blog is part of the blog series by Het Nieuwsblad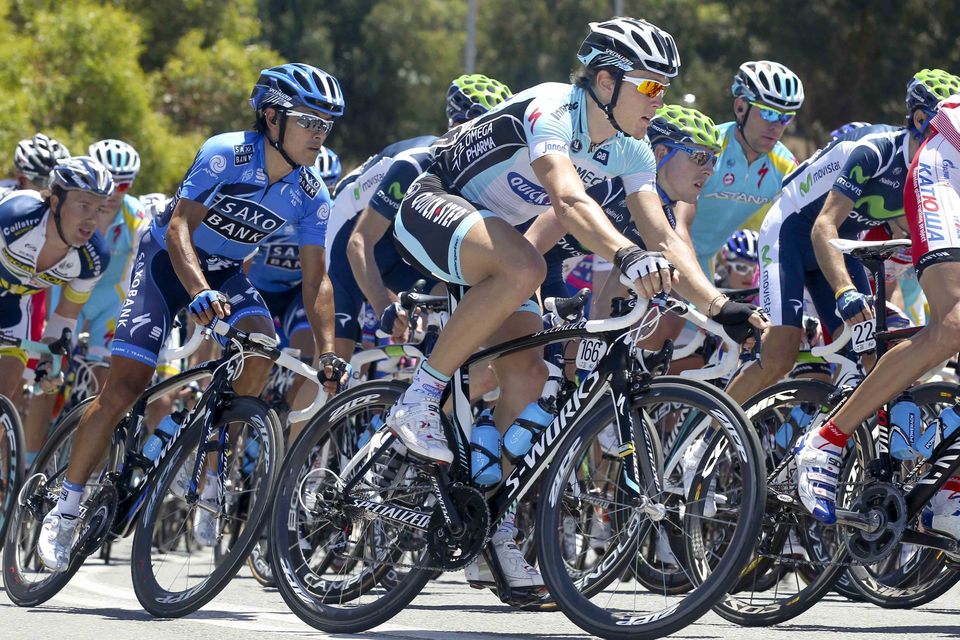 Santos Tour Down Under Stage 3
19/01/2012
Link