Soudal Quick-Step shows Wolfpack spirit in Bernocchi
The Soudal Quick-Step boys went all-in Monday afternoon at the 104th edition of the Coppa Bernocchi, a race founded more than a century ago, at a time when the Giro d'Italia was resuming following the Great War and witnessing its first foreign stage winner. Victorious here in 2021 and 2022, our squad knew that the 16.8km local lap that featured the Piccolo Stelvio would end up playing a key role in the final outcome, and it was there that it decided to make the race tough, with 40 kilometers to go.
A gargantuesque effort of both Dries Devenyns and Mauro Schmid split the peloton, leaving only a dozen or so riders in the lead going onto the last ascent of the day. Another selection was made there, only nine riders remaining in what turned out to be the race-winning move, and Soudal Quick-Step had Julian Alaphilippe, Andrea Bagioli and Fausto Masnada, took some really long turns at the front, helping the group put almost one minute into the chasers.
Alaphilippe was superb in the way he turned himself inside out for Bagioli, showing an incredible commitment together with Fausto, on the flat roads taking to Legnano. For his part, Andrea positioned himself in third wheel going into the final kilometer and did a strong sprint that netted him third – behind Wout Van Aert (Jumbo-Visma) – for his fifth podium of the season.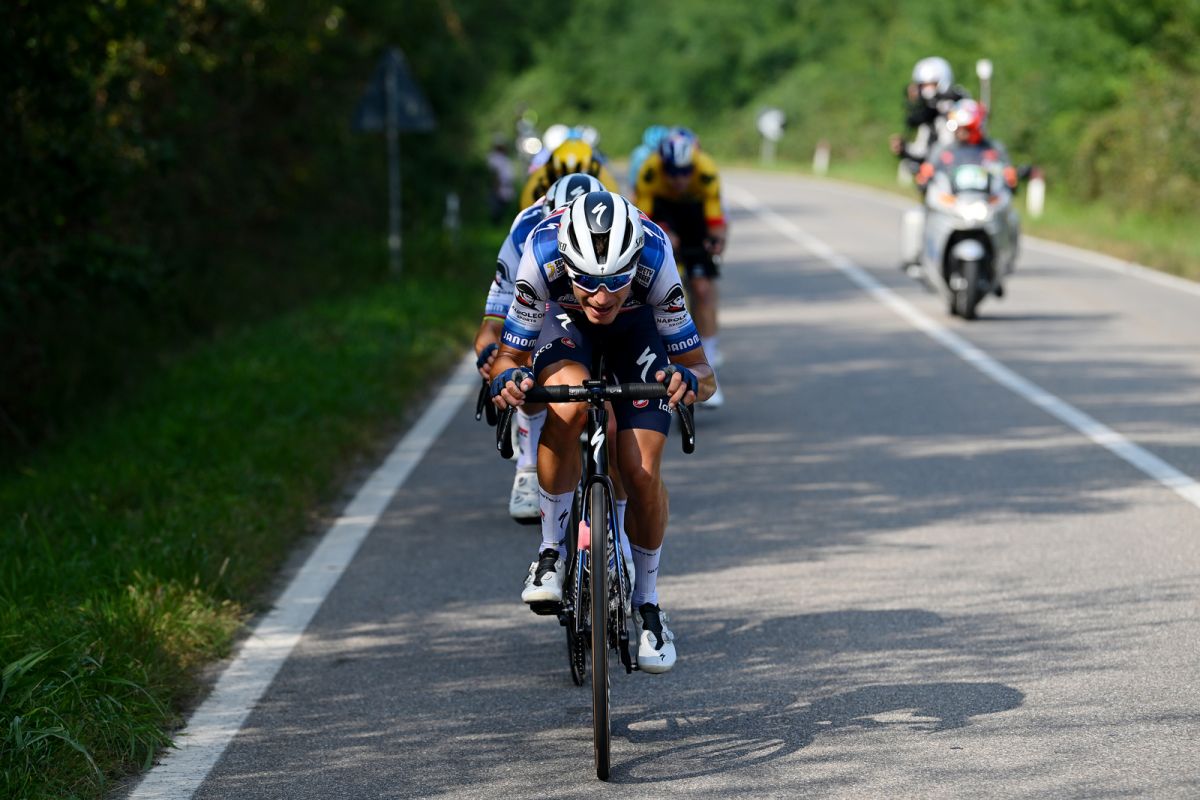 "The team did a tremendous job in what was a hard race. We remained well positioned all the time and were really motivated to do our best. I knew it was going to be hard to win, but I gave my maximum there. We still have a few races left here in Italy and we'll try to go for a good result in all of them", said an upbeat Andrea after the Coppa Bernocchi.
Photo credit: ©Dario Belingheri / Getty Images