Top five for Sénéchal in Mont-de-l'Enclus
The 82nd edition of the Circuito Franco-Belge got underway Thursday afternoon, but not before the organisers held a small and emotional ceremony for Dries Devenyns, who was honoured during the team presentation for his entire career spanning almost two decades ahead of his final outing on Belgian soil.
Peppered with almost two dozen climbs, the 190.6km parcours between Tournai and Mont-de-l'Enclus made for a lively race from the beginning. Attacks came each time the road went up, among those who tried to apply pressure on the group and forge a move being Devenyns and Florian Sénéchal. When their action came to an end, it was the cue for Pieter Serry and Stan Van Tricht to try their chance, the latter being extremely active throughout the entire race.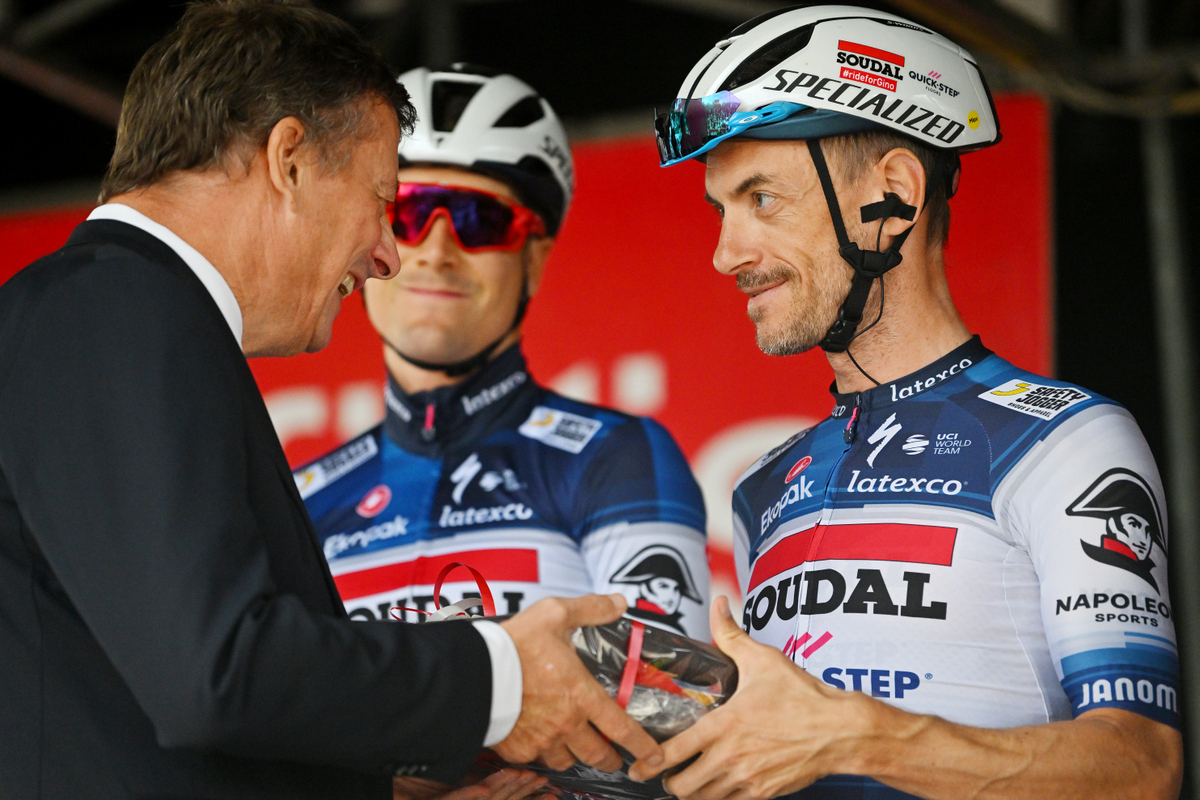 The last time up the Côte du Trieu, an injection of pace at the front of the peloton led to the elastic being snapped and a strong group putting some daylight into the many chasers. Soudal Quick-Step was represented there by three riders, and Stan was the one who launched a speculative attack on the uphill drag to the line, stretching out the group.
This paved the way for more attacks, and in the end one of these managed to stick. Arnaud De Lie (Lotto-Dstny) took the win, while Florian came home in fifth place for his second top ten of the month, after the ninth place he took in the Super 8 Classic. Teammate Yves Lampaert made it two Soudal Quick-Step riders in the top ten at Circuit Franco-Belge, after finishing eighth at our penultimate race of the month.
Photo credit: ©Luc Claessen / Getty Images
Race details
1
Arnaud De Lie
Lotto Dstny
4:27:52
2
Rasmus Tiller
Uno-X Pro Cycling Team
0:00
3
Corbin Strong
Israel - Premier Tech
0:00
4
Tobias Halland Johannessen
Uno-X Pro Cycling Team
0:02
5
Florian Sénéchal
Soudal - Quick Step
0:02
6
Lorenzo Rota
Intermarché - Circus - Wanty
0:06
7
Georg Zimmermann
Intermarché - Circus - Wanty
0:06
8
Yves Lampaert
Soudal - Quick Step
0:08
9
Toms Skujiņš
Lidl - Trek
0:09
10
Anthony Turgis
TotalEnergies
0:13
12
Stan Van Tricht
Soudal - Quick Step
0:22
32
Louis Vervaeke
Soudal - Quick Step
1:25
38
Pieter Serry
Soudal - Quick Step
1:50
43
Dries Devenyns
Soudal - Quick Step
2:32
46
Kasper Asgreen
Soudal - Quick Step
2:32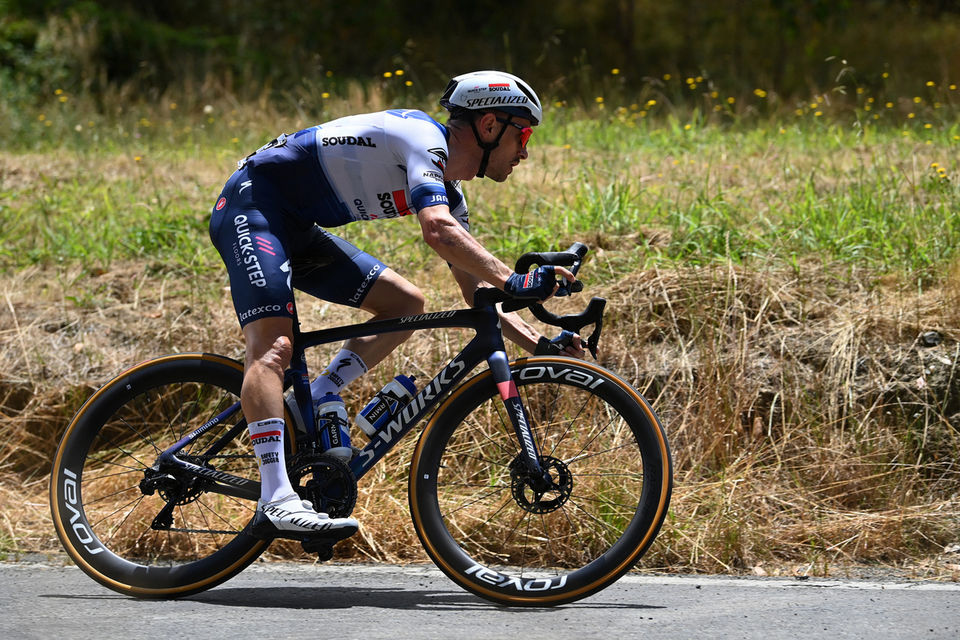 Soudal Quick-Step to Circuito Franco-Belge
26/09/2023
Link