A Soudal Quick-Step poker of wins in Gullegem Koerse
Soudal Quick-Step ended the month on a high, racking up another win, this time on home turf, at West Flanders' most prestigious kermesse, Gullegem Koerse. Our team had tasted success there on countless occasions, most recently last season, and this year the outcome was similar to that of the previous three editions, only the winner was different.
Having joined the squad from the Soudal Quick-Step Devo Team for a number of one-day races, Warre Vangheluwe impressed these past couple of days with the amount of work he put in at the front of the peloton, and on Tuesday, the Belgian showed that he's also capable of seizing up the chance when presented with it.
Taking place over a 179km course consisting of 18 fast laps, Gullegem Koerse got off to an unusual start, the organisers stopping the race due to a crash that took place in the neutral zone, which meant a new start had to be given a couple of minutes later. When it got underway again, attacks came thick and fast, and Soudal Quick-Step tried to be there, one by one, Jannik Steimle, Bert Van Lerberghe and Warre Vangheluwe launching powerful accelerations with the hope of getting clear.
In the end, Warre booked a place in a strong seven-man breakaway whose maximum gap didn't reach three minutes, but which didn't stop it from turning into the race-winning move. In the closing laps, the group splintered and only four men were left at the front, including Warre, who was the only one who could hold off the peloton for the biggest victory of his career so far.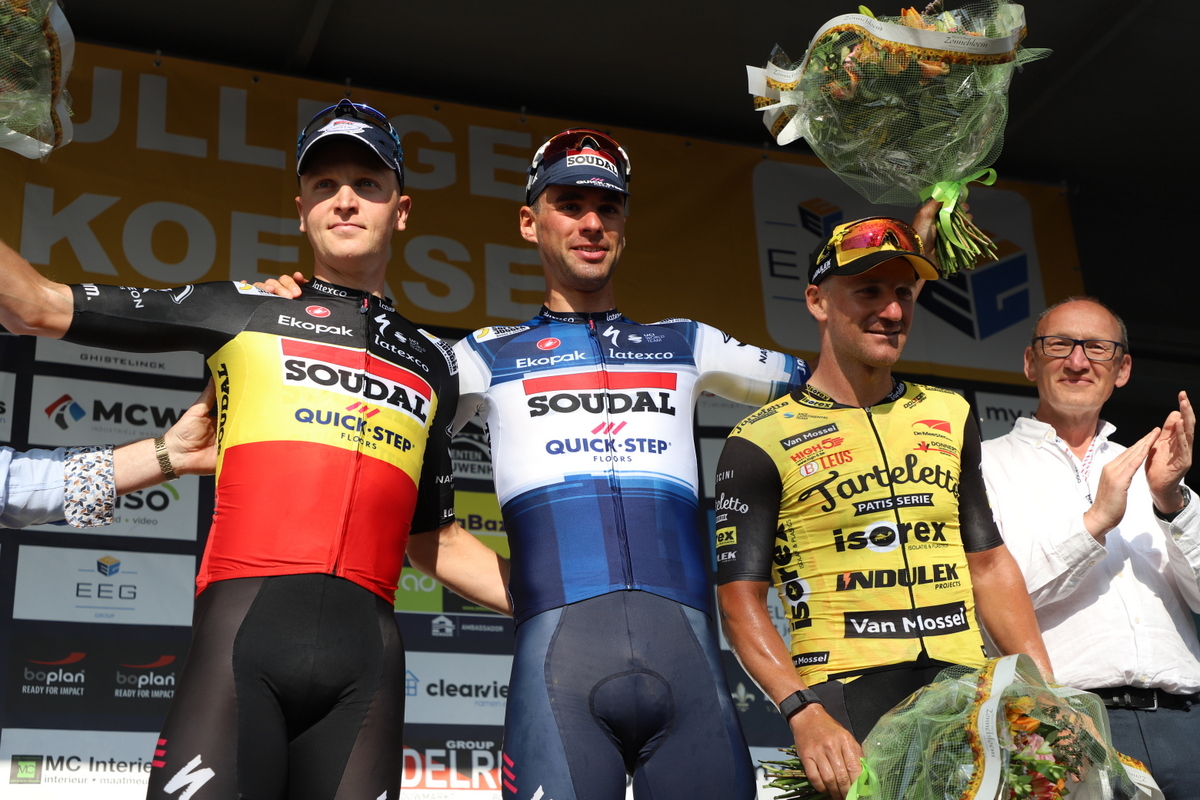 This win feels very special.
"I felt quite empty in the morning, as this was my fourth consecutive day of racing, but when the race started, I got an extra boost of energy at the thought of competing with this team in a race that we targeted. Once I found myself in the breakaway, I felt really confident, not just in my legs, but also in the fact that I knew Tim was there in case we would get caught."
"In the end, I could make the difference and now I'm incredibly happy. It's one of the most beautiful experiences of my life, to ride with this team was great and I learned a lot. Now I will enjoy this win and a bit of rest before returning to action", an over-the-moon Warre said after the podium ceremony.
The 21-year-old was joined there by Belgian Champion Tim Merlier, who concluded runner-up and had only words of praise for his younger teammate: "For Warre, this was the fourth consecutive day of racing, three of which he spent with us, doing a lot of work. Today, while he was in the break, we put a bit of pressure on that group so that he could save some energy, until the moment he went clear with that four-man group. It was quite exciting until the finish and I am happy he could make it and take this victory, it was fully-deserved."
Photo credit: ©Martine Verfaillie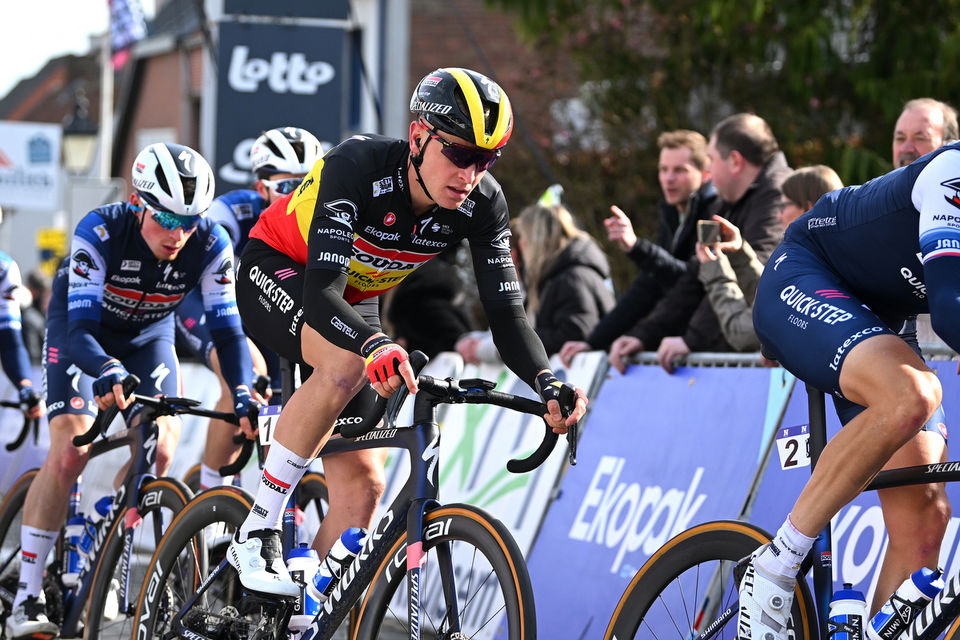 Soudal Quick-Step to Gullegem Koerse
29/05/2023
Link