Tour de Suisse
Stage 8: St. Gallen - Abtwil

Switzerland Sunday 18 June 2023 25.7 km
Tour de Suisse: Remco finishes third overall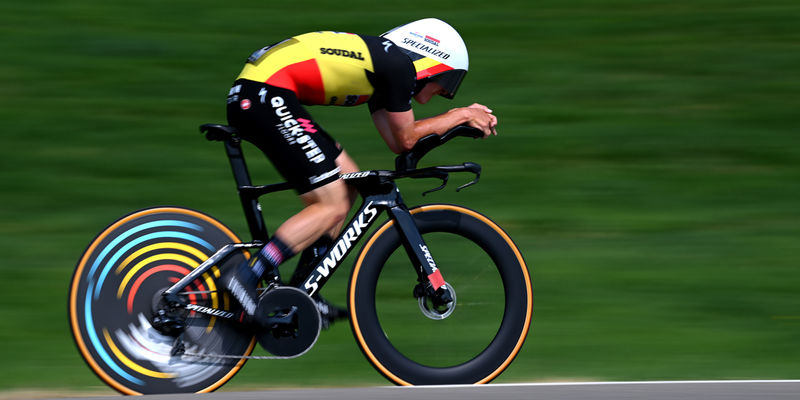 Remco Evenepoel took advantage of the final day individual time trial, putting in a solid ride on an undulating and demanding course which propelled him into the top three at the end of the stage for his second podium of the season in a World Tour stage race, after the runner-up spot he got at the Volta a Catalunya, in March.
Victorious on the previous stage of the Tour de Suisse after a remarkable 17km solo, Remco had a flying start and put together a really solid TT ride, setting the benchmark at both checkpoints before going straight into the hot seat at the finish with a time of 32:33, but eventually concluded second in Abtwil, after Juan Ayuso (UAE Team Emirates) improved his result by just eight seconds.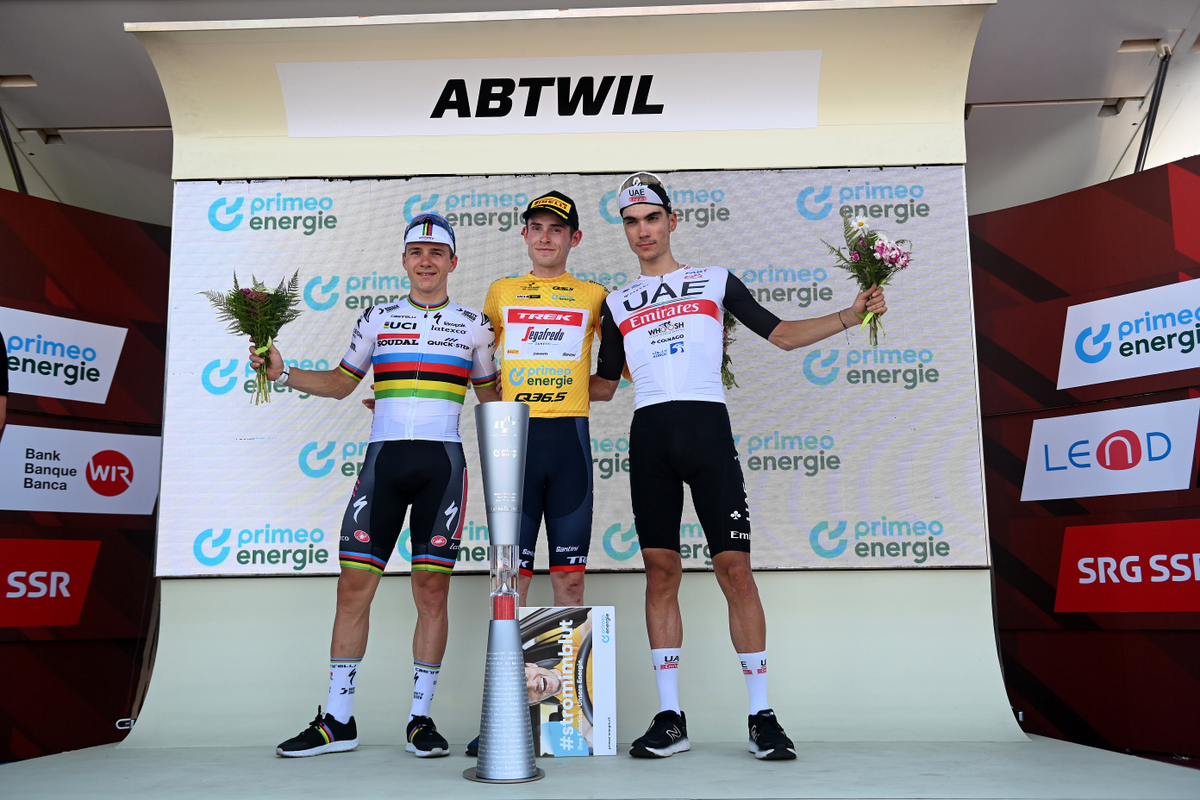 Despite not taking what would have been his eighth victory of the season, Evenepoel found solace in the fact that his quality display in the 25.7km stage against the lock helped him gain one position in the general classification, where he finished third, 45 seconds behind winner Mattias Skjelmose (Trek-Segafredo).
"I rode maybe a little too fast before the climb, which cost me a bit there, as I had some difficulties in finding a good cadence, but on the other hand I moved up in the ranking after this time trial, so I can be content", said the Belgian Champion. "Overall, I can be satisfied with my week. I came here knowing that I wasn't in good shape, but I managed to take a stage win and finish on the podium of this important race, which is good at the end of the day. Now I will travel to Belgium for the Nationals, and from there to Val di Fassa, for our summer camp. There we will see how my second part of the season will look, but what I can already say is that I will ride San Sebastian and the World Championships."
Photo credit: ©Dario Belingheri / Getty Images