Van Tricht runner-up in Hageland
As we entered the second part of the season, another Soudal Quick-Step rider emerged from the pack and began showing his potential. Stan Van Tricht, the native of Leuven who joined the team two years ago after a promising spell in the U23 ranks, has moved up a notch, collecting some strong results since mid-May.
Victorious in the GP Vermarc after being the fastest from a small group that held off the peloton, Stan then made it into the winning move at the Brussels Cycling Classic, only a hectic sprint during which he was boxed in preventing him from finishing in the top ten. Now, one week from that result, he was again in the fray at an exciting edition of Dwars door het Hageland, the race whose menu contains a unique combination of gravel, hills and cobbles.
Our team rode incredibly, going early on the attack and constantly putting pressure on the others. Some 40 kilometers from the finish, Casper Pedersen took off and quickly built a solid 50-second gap over the peloton, only for cramps to put an end to his hopes. But the Dane showed incredible determination even after he got caught, driving the tempo at the front of the small bunch and helping Soudal Quick-Step make an important selection with twenty kilometers to go.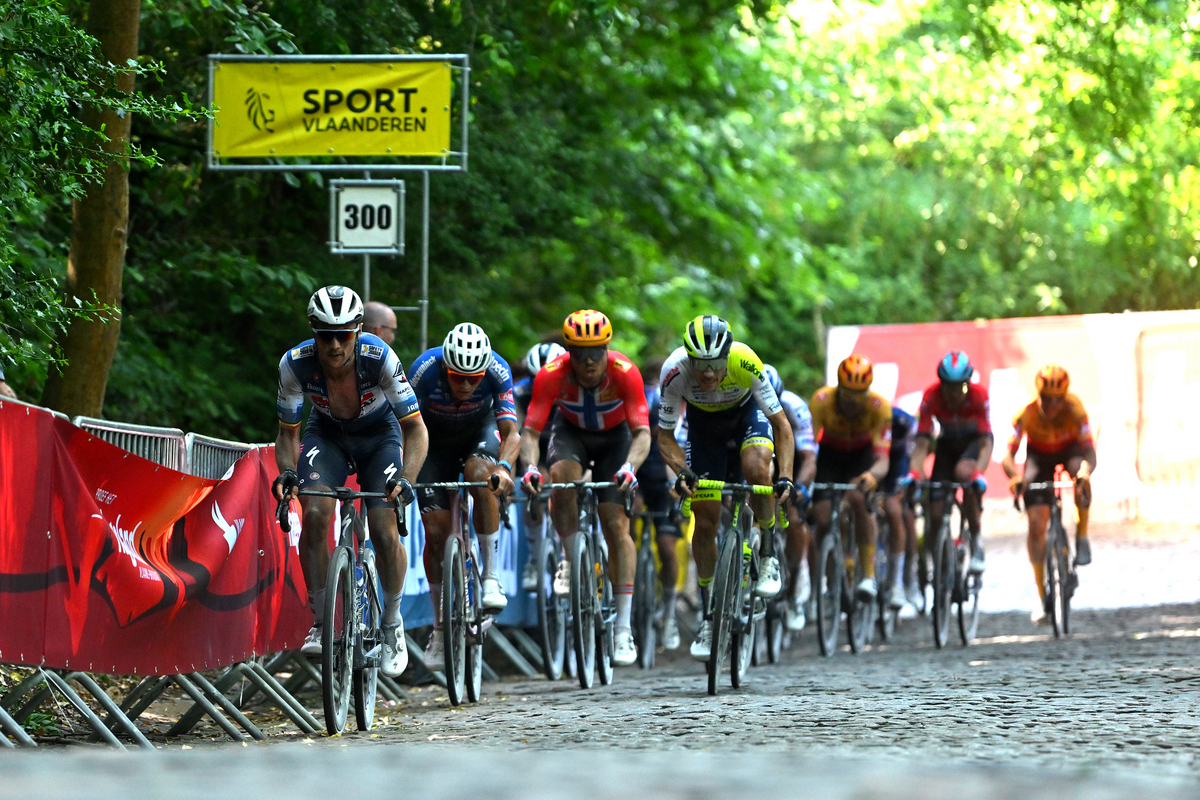 Pedersen, Yves Lampaert and Stan Van Tricht made it three Wolfpack riders in the eight-man leading group, which continued together until the closing five kilometers. Following a series of skirmishes, three riders pulled clear, and Stan was there for our squad. The 23-year-old Belgian rode admirably on the punchy uphill finish in Diest, even putting in an acceleration, and concluded a close runner-up, just behind Rasmus Tiller (UnoX). Another Soudal Quick-Step rider, Yves Lampaert, came home a few seconds behind in fourth, making our team the only one to have two members in the top five.
"I did a good effort and gave everything, but it was difficult against Rasmus, who has a lot of experience on the cobbles and has already won here a couple of years ago. I just missed that extra kick in the finale, which is a pity, as the whole team did a great job today. On the other hand, I am happy I did a good race and showed what I'm capable of", an upbeat Stan said.
Photo credit: ©Luc Claessen / Getty Images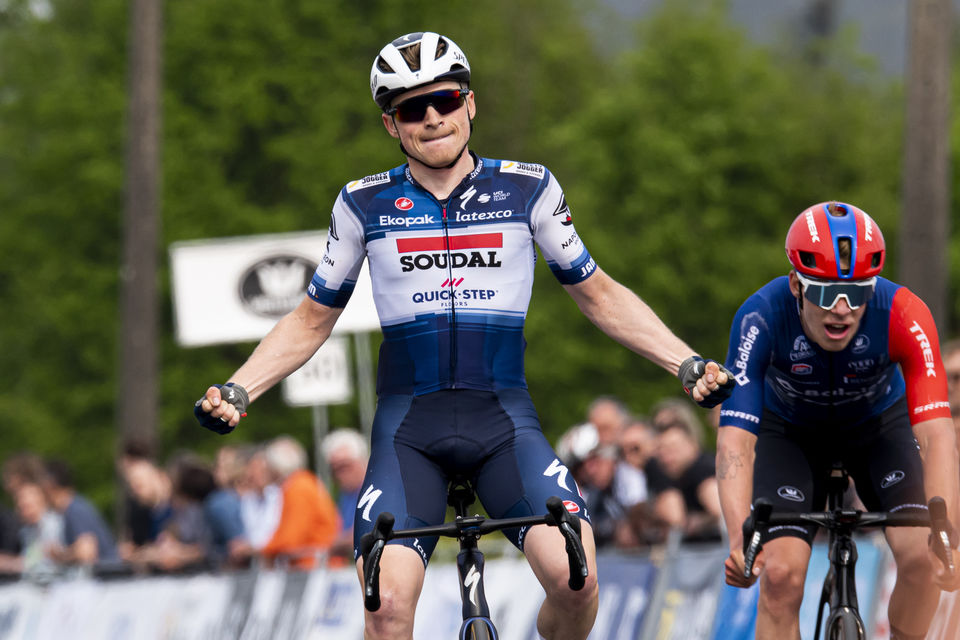 Stan Van Tricht wins GP Vermarc
14/05/2023 - Race report
Link