Merlier in the mix again
Tim Merlier finished just outside the top three at Monday's Ronde van Limburg, the race which he won back in 2021, after a hectic finale in Tongeren, where this 75th edition culminated with a battle between the sprinters on the uphill drag to the line.
Soudal Quick-Step was prominent at the front of the bunch moments after the breakaway formed, setting the speed together with the other teams interested in bringing the escapees back. After the catch was made, our squad continued to pull hard, Belgian youngster Warre Vangheluwe putting in an incredibly strong ride to keep things together. In the reduced sprint to the line, Merlier was the first to open his acceleration after coming out of Bert Van Lerberghe's wheel, but a tricky corner foiled his plans and he and finished fourth, as Gerben Thijssen (Intermarche-Circus-Wanty) took the win.
"Chapeau to the team for all the work they did, once again they brought me in a perfect position. Going into that corner I was on the inside and I tackled it perfectly, but the barriers were a bit with an angle and I was surprised by it. This, together with the other side being quite narrow, put me out of balance and it was over for me. It's a shame otherwise I think I would have fought for the win as I had good legs. But we will try again on Tuesday, when we'll get another chance in Gullegem Koerse", Tim explained after the stage.
Photo credit: ©Luc Claessen / Getty Images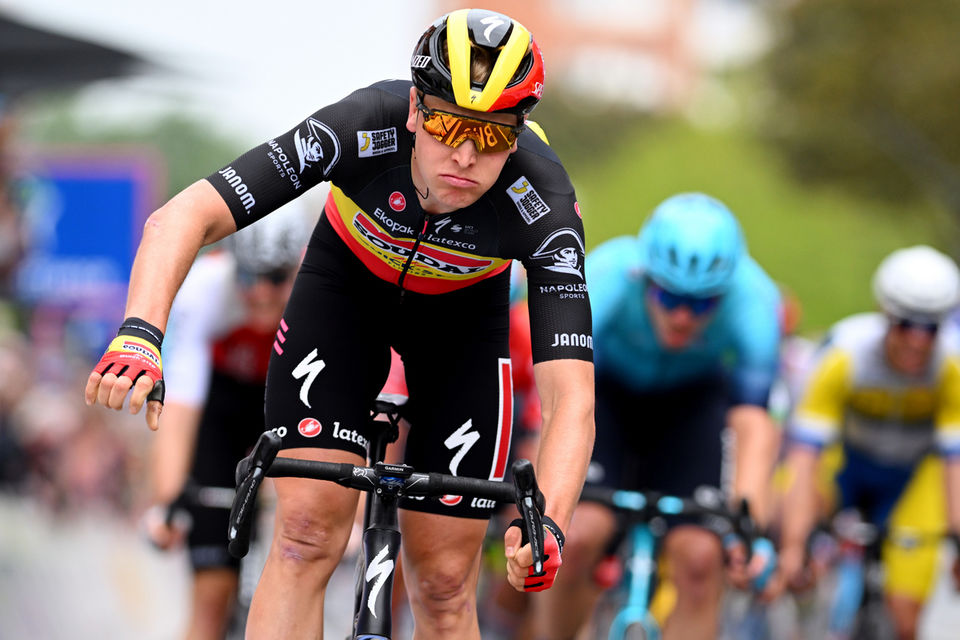 Eighth podium of the season for Merlier
27/05/2023 - Race report
Link