Van Wilder gains two places in Giro d'Italia GC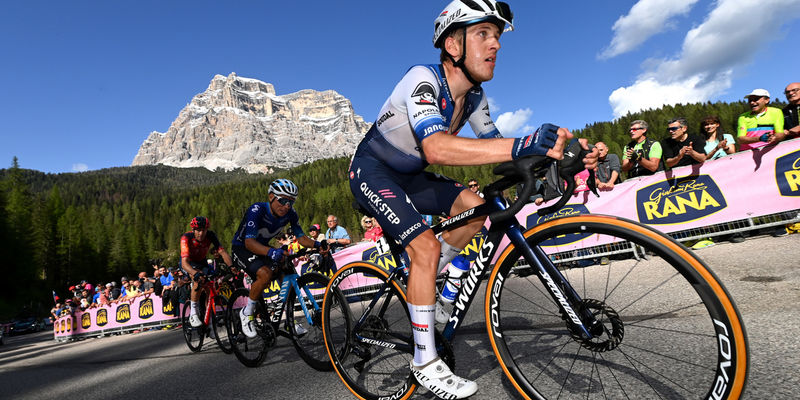 Exhausted, gasping for air, but satisfied with the fantastic effort he produced once again on a brutal course – this is how Ilan Van Wilder concluded stage 18, which ended in Val di Zoldo, the famous land of the ice cream makers.
The riders, however, didn't have the time to enjoy a stracciatella cornetto Thursday afternoon, as the race was complete bonkers from the very beginning, a big tempo putting a stop to any breakaway attempts in the first 40 kilometers. Only on Passo della Crosetta, the day's first climb, a group of seven managed to put some daylight between them and a peloton that numbered 30-odd men with a solid 125 kilometers to go.
Ilan Van Wilder was there for Soudal Quick-Step and remained with the best until the final seven kilometers, when the GC favourites began showing their intentions and trading attacks that ended up fragmenting the group before the top of the penultimate ascent. Just like on the stage to Monte Bondone, the 23-year-old Belgian rode his own tempo and this helped him pick make up ground as he gradually began passing other riders that had been dropped.
Out of the saddle, jersey flapping, Ilan came home completely spent but strong as a rock mentally after the huge display of strength and self-belief on one of the race's hardest days. Just outside the top 10 on the stage won by Filippo Zana (Jayco-Alula), Soudal Quick-Step's rider – fifteenth at the start of the stage – jumped an impressive two places in the standings ahead of Friday's trek to the legendary Tre Cime di Lavaredo.
"Today was very fast and much harder than the stage to Monte Bondone. The bunch rode full gas from kilometer zero, which meant spending more energy in the first part of the day. When the big attacks came, I decided to remain calm and do my own race, which in the end was a good thing, because I ended up making some significant inroads in the general classification. We have a couple of stages left here and we'll continue fighting", an upbeat Ilan said in Val di Zoldo.
Photo credit: ©Tim De Waele / Getty Images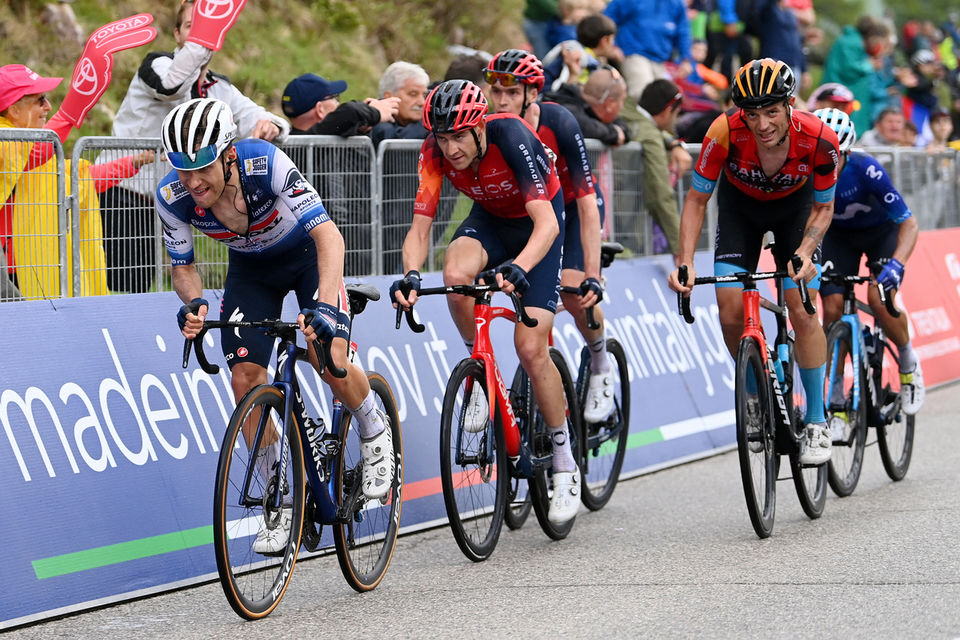 Il Giro: Van Wilder produces another great ride
23/05/2023 - Race report
Link