A calm and quiet stage at Il Giro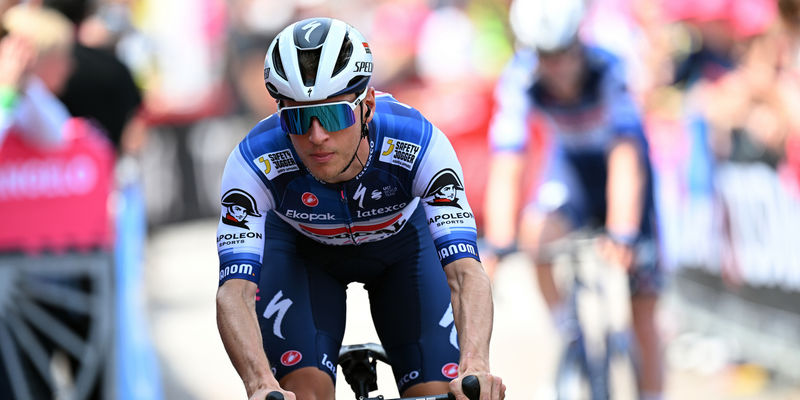 One of the sprinters' few opportunities in a brutal third week favouring the climbers, stage 17 started from Pergine Valsugana and travelled to Caorle, a small coastal town in the Veneto region, not far from Venice.
Soudal Quick-Step continued its journey to Rome, getting one step closer to the country's capital and the end of this arduous Giro d'Italia, with the same Pieter Serry and Ilan Van Wilder, who enjoyed a calm day in the peloton. The bunch, despite leaving it late, did their homework and brought home the last member of the day's four-man breakaway in the closing five kilometers, before the showdown in Caorle, where Alberto Dainese (Team DSM) took the victory on a technical finale.
Both our riders came home on the same time as the winner, and will now shift their attention to the second summit finish of this week, Val di Zoldo, which returns at the race for the first time in almost two decades.
Photo credit: ©Tim De Waele / Getty Images