Giro d'Italia: Evenepoel back in the maglia rosa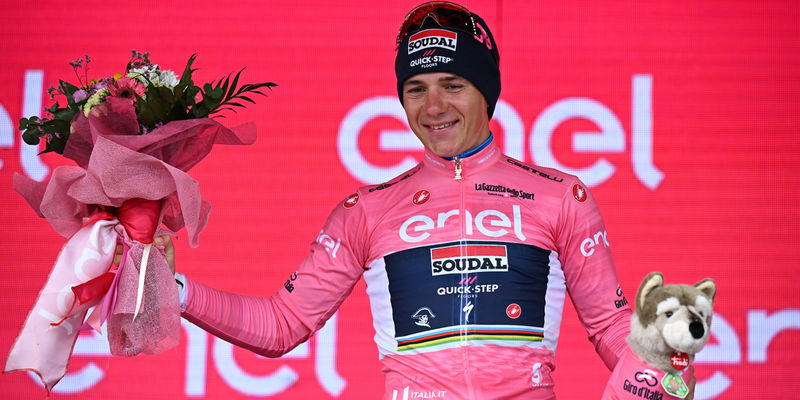 Remco Evenepoel took his second stage victory in nine days, showing a lot of grinta on the 35km individual time trial that took place between Savignano sul Rubicone and Cesena. By doing this, the World Champion became the first Belgian in eight years with multiple wins at a single edition of the Giro d'Italia and returned at the top of the leaderboard, just before the first rest day.
It was a hard-fought win for the 23-year-old, on a rain-soaked and pan-flat course, which featured some tricky corners and even cobblestones, that only added to the difficulty of the day. But Evenepoel, victorious also on the opening time trial of the race, produced a strong performance in spite of the conditions, averaging over 50.7km/h and stopping the clock in 41:24, a time which netted him the stage win by a single second.
It feels good to beat some of the best riders in the world and have two victories going into the second week of the race.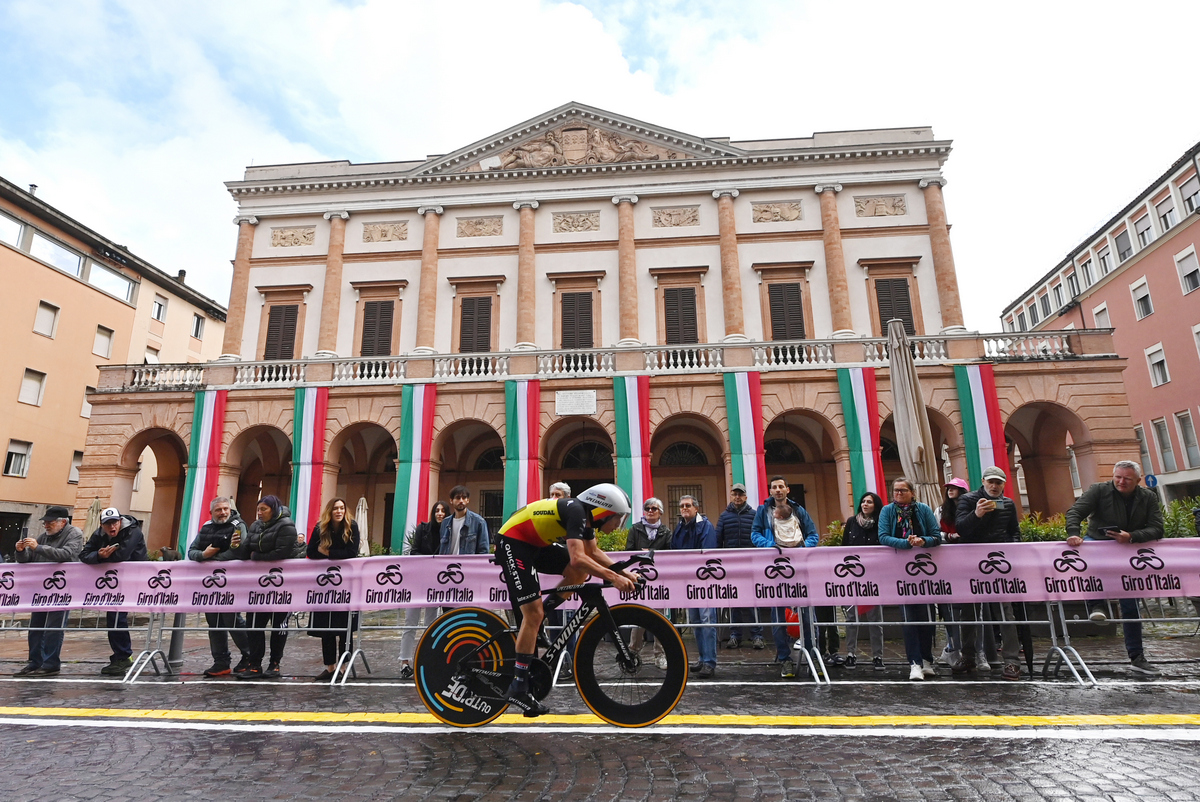 "What made things even more special was that I did it on Mother's Day and my whole family here. It was nice to get their support and see them at the finish. It wasn't easy today with the rain and the cold temperatures, but I'm happy I could pull it off", said Evenepoel, the only rider with two victories so far at this Giro, after retaking the maglia rosa.
"In the first part of the time trial I paced myself a bit too hard, and then, in the headwind, my legs didn't turn as fast as in those opening kilometers. I could also feel the damage from the crashes of this week, and in the end it was quite tight, but I'm delighted I could prevail and claim this beautiful pink jersey. It's nice to have an advantage in the GC before the mountains and I will try to enjoy every moment in the maglia rosa, but for the moment I'm looking forward to recovering on the first rest day before seeing what the next stages have in store", added Remco, the first Belgian rider in 22 years to amass four days as leader of the Corsa Rosa.
Photo credit: ©Tim De Waele / Getty Images