Knox finishes top 10 at Itzulia Basque Country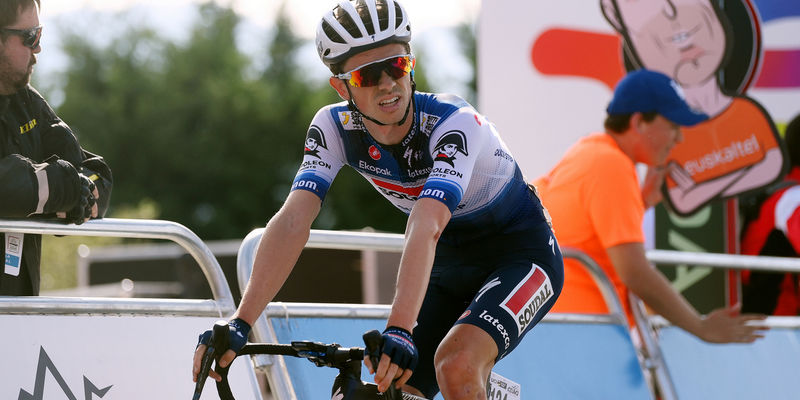 James Knox took his fourth top ten in a World Tour race after a relentless queen stage Saturday afternoon in the Basque Country. A total of seven climbs – Elkorrieta, Azurki, Gorla, Krabelin, Trabakua, Izua and Urkaregi – made for a gruelling day in the saddle around Eibar, the traditional finish of the race, this time without the iconic Arrate climb.
Our team didn't start the stage as a prime contender, but that didn't stop the Soudal Quick-Step boys from showing their intentions with around 50 kilometers to go, when Mauro Schmid set out in a solo pursuit of the leading group, which he caught ahead of the penultimate ascent. The Swiss didn't remain too much time there, accelerating on the descent and opening a gap on the quartet, which allowed him to start the Izua with a 30-second margin.
When the yellow jersey passed him two kilometers from the top, Schmid immediately switched to devoting all his energies to James Knox, who was part of a select group that soon linked with him. Runner-up on the opening day, Mauro pulled hard for his teammate, keeping things together in the valley despite the numerous accelerations, before paving the way for an attack of the Cumbrian.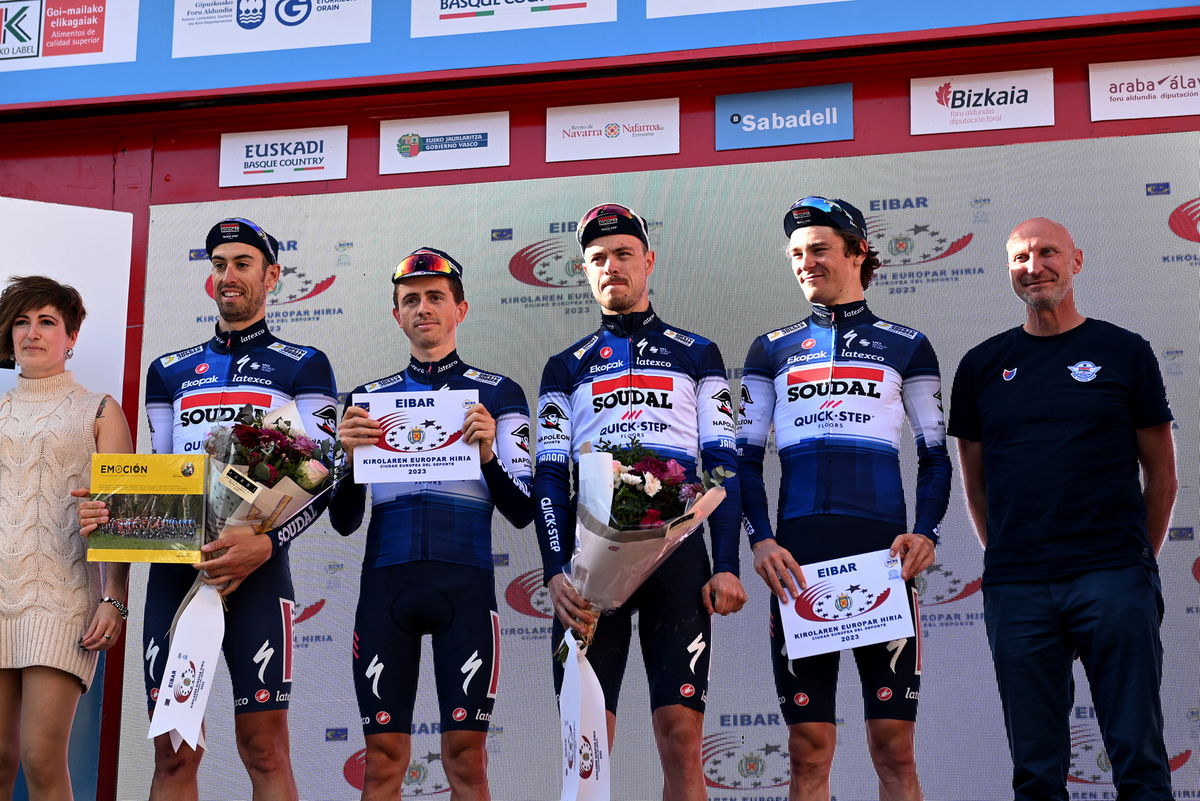 Knox zipped clear with three kilometers to go, and helped by Mauro who disrupted the chase, he put some daylight between him and his opponents. On the flat roads of Eibar, the 27-year-old continued to dig deep and this brought him second on the stage and a well-deserved place in the overall classification top 10, where he moved after gaining three positions thanks to his impressive ride. Together with Schmid's seventh place on the stage and Mattia Cattaneo's strong effort, this helped Soudal Quick-Step win the team classification at the prestigious race.
"I am extremely happy with my result. The whole squad did a great race this week, we came close to getting a win several times, we were in the mix on all the stages, so we can be proud of how we rode. Today I took my chances and attacked, while Mauro – who had already helped me over the top of the last climbs – could cover the moves behind. I am delighted with this top 10 at World Tour level and the victory we took in the team classification", James explained.
Photo credit: ©David Ramos / Getty Images