Vansevenant racks up Soudal Quick-Step's 900th win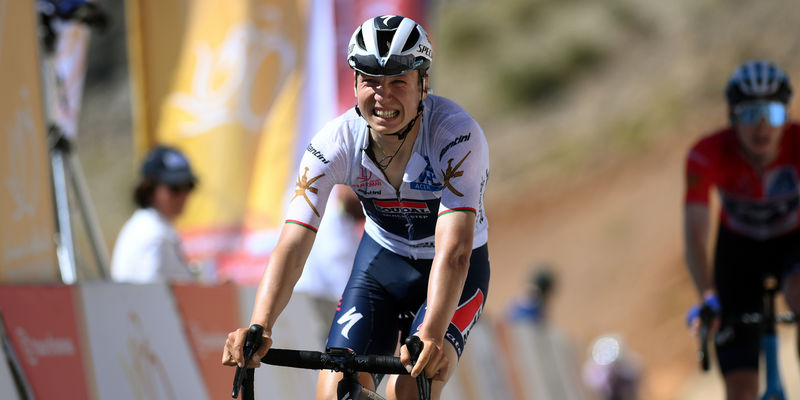 Mauri Vansevenant put in a massive show of strength and determination to capture the 900th victory in the history of Soudal Quick-Step, on the very last day of the Tour of Oman. The fact that he did it on one of cycling's toughest climbs – Jabal Al Akhdar (5.7km, 10.5%) – makes it even more impressive and serves as confirmation of the potential held by the Belgian.
Mauri timed his ride to perfection on the unforgiving slopes of the Green Mountain, a climb that put everything in play on Wednesday, when a select group of four emerged from an already reduced peloton with two kilometers to go. There were attempts to break that group, but Mauri produced in a resolute display and remained there, countering those attacks and even taking over the reins when the quartet entered the last kilometer.
Despite the gradients hardly dipping below 10% and almost no moments of respite, Vansevenant kept on pressing and decided to throw in a massive all-or-nothing attack in the last 150 meters of the stage, which saw surge past his opponents, howl his way over the finish line and score a beautiful and well-deserved victory in front of his family, who was eagerly waiting for him at the top of the climb.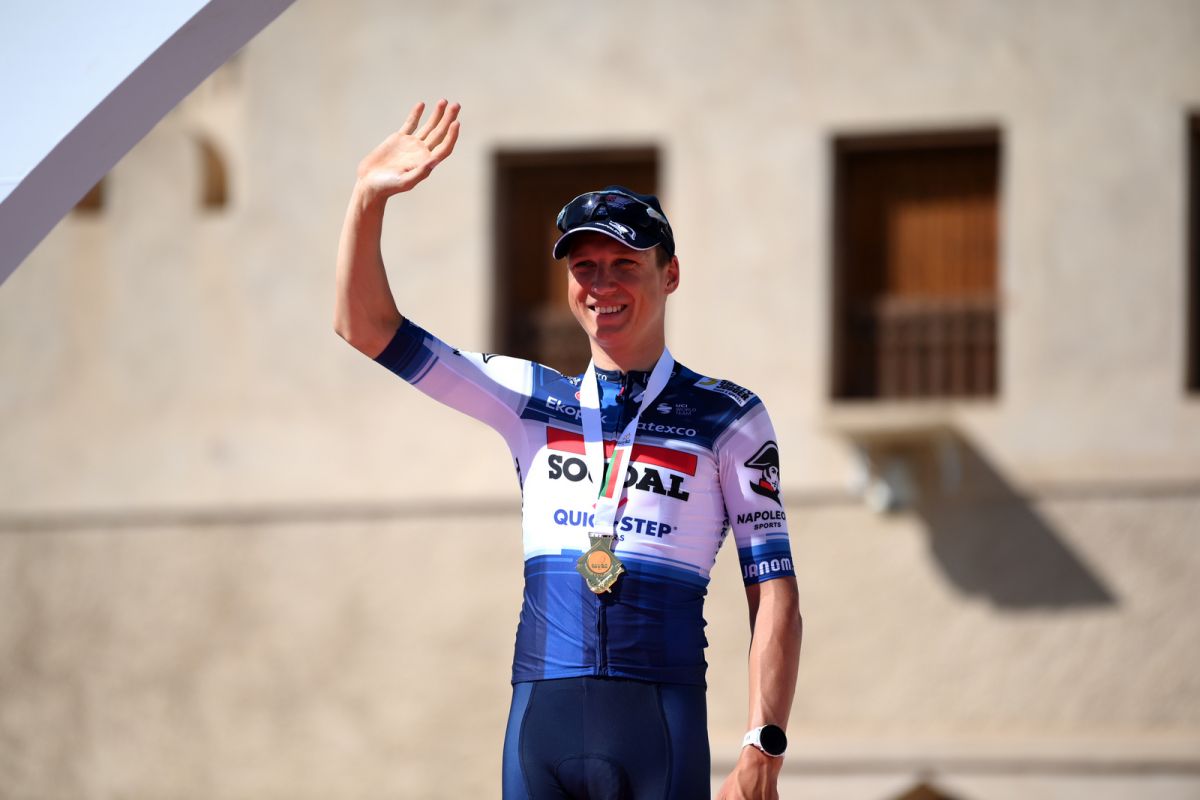 "Today was incredibly hard! The heat didn't make things easier, but I had a good feeling and kept pushing and pushing on those steep roads. Jan Hirt, who won here in 2022, told me to wait as long as possible and go full gas on the finishing stretch, and I followed his advice, making my move at the right moment. It was nice to do it in front of my family, their presence gave me extra motivation", said Vansevenant, who finished runner-up in the general classification for a mere second.
"The fact that I wrote history for Soudal Quick-Step with this 900th win leaves me speechless. Never in my wildest dreams would I have thought about this, about being in the spotlight of such an important moment in the history of the team. Just riding for the Wolfpack is something special to me, and now, to hit this milestone…it's just amazing!", concluded Mauri after his landmark victory.
Photo credit: ©Alex Broadway / Getty Images